5 Ways to Make Money from Videos
Look for one and you get 5 different ways to make money. In the past 10 months, since I started this blog, I have discussed at least 50 different ways to make money, but today's post is specially focused on those who love creating videos.
There was a time when videos always meant entertainment. Well, that holds good even now, but with a slight difference. More and more business owners are using the entertainment value of videos to make money by promoting their services or products. Here are 5 ways to make money with videos:
1) Make Money With Cookery Videos
Food is something that captures the attention of every human being on this planet. If you have special cooking skills, this can be one of the best ways to make money with videos. You can make money with your cookery videos in 2 different ways.
First is by conducting an online cookery class, which will be accessible only to paid subscribers. Second is by uploading 'free to view' videos on YouTube. Once your videos start getting lots of views, they will qualify for Google adsense program for videos.
Compared to the first method, this is a slower way to make money, but more people will be interested in free videos, so the amount of money you make with both methods might be same.
Also, you can shrewdly combine both these methods to make money. All you need to do is to upload free videos and then provide a link to paid cookery classes that cover more detailed or more popular dishes.
2) Make Money With Instructional Videos
We all possess some kind of special skills or knowledge about something that may not be so common. Why not make use of this uncommon knowledge to make money? You can choose the topic / niche of your instructional video, depending upon your qualifications / skills.
There will be lots of people who are ready to pay for the instructions. As with the cookery videos, you can use either free videos, paid videos or maybe a combination method to make money selling your instructional videos.
3) Make Money By Teaching Craft
There are many people who love creating crafts and there is a huge industry that flourishes on selling these handicrafts too. If you have professional skills in some special craft creation, you should definitely make use of videos to sell your skills. The best part is that you can also market your handicrafts using videos.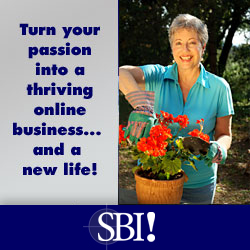 Use high quality videos to showcase your products and provide a link for interested buyers to purchase them from you. By the way, you can read this post to know about the crazy, weird and funny things people do to make money.
4) Make Money Teaching to Play a Sport
If you have no interest in cooking or arts, maybe you are an expert at some sport. Why not teach people the tricks and techniques of this sport, so that they too can master the skills? Some of the popular sports that can be instructed / taught via videos are golf, chess, ice skating etc.
5) Make Money With Makeup Videos
There is something for everyone when it comes to ways to make money with videos. Make up videos are very popular, and if you possess qualifications / skill to demonstrate make up techniques, you can earn an income from such videos. You will have to ensure that the lighting and video equipment used are all of high quality, because make up videos need excellent clarity. Make up includes beauty treatments, hair treatments, hair styling, dressing etc.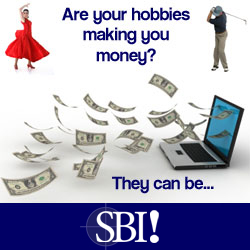 Synopsis
I hope these 5 ways to make money with videos will inspire all of you to think about your next money making plan. I would love to hear what ideas you have implemented in the comments section. By the way, if any of you have created videos that are making money for you, please do let me know about your experience.