How to Make Money Online- 5 Ways to Make Money Online from Hubpages
How to make money is the most popular search term on Google. Almost 135,000 people each month want to know how to make money. If you are wondering how I could be so sure about the numbers, then get proof by using the Google Adwords tool. Okay, considering how desperately people are seeking ways to make money online, I have put up today's post to help you make money with Hubpages.
What are Hubpages?
Hubpages is an online community where people are FREE to post articles and blogs on any topic that they like. You can write about your pet dog, your business, your talents, about other famous people, about laptops, product reviews, company reviews or just about your favorite movie or favorite recipe. You are the master of your choice because you can write about anything that you are interested in (provided that your interest is not in writing on topics that are banned by Hubpages)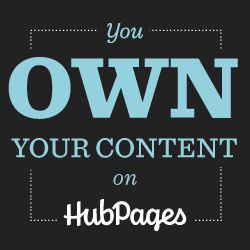 How Can You Make Money from Hubpages?
Did you know that writing and posting blogs and articles on Hubpages is one of the simplest, speediest and easiest ways to make money online? The best part about making money writing on Hubpages is that you can earn money in not just one but 5 different ways. How cool is that? Check out all the 5 ways by reading more:
# 1- Make Money from Adsense
For each of the published and approved articles that you post on Hubpages, Google will display adsense ads along with it. So the more popular your article is, the more you get to earn from your Hubpages articles.
The best part is that these Adsense ads will be matched to the content that you are providing, so if your Hub page blog is about laptops, then Adsense ads will most certainly be of laptops and other computer accessories.
Each time a reader or visitor clicks on the adsense ads placed on your Hub page; you earn money from it by way of Adsense commissions.
# 2- Make Money from Amazon
Amazon is the most popular online marketplace and all sorts of stuffs are being sold and purchased here. Not many people know that Amazon also has an affiliate commission system. Anyone can sign up for an Amazon affiliate membership and the good news is that you do not have to be a buyer or seller on Amazon to become an affiliate.
You can earn commissions by helping to sell other people's products on Amazon. How does writing an article on Hubpages help you to earn Amazon affiliate income? Well, that is quite simple.
You have the option of adding the link for visitors to buy your chosen Amazon products along with your Hubpages article. When any of your visitors buy a listed product via your affiliate link, you earn 4-6 % commission on the sale price of that product. What could be a more simpler way to make money online for free?
click here for amazon affiliate sign up
# 3- Make Money from Hubpages Ad Program
Hubpages has an additional program that helps Hubbers to earn money from their content called as the Hubpages Ad Program. This program places premium ads by Hubpages along side of the Google adsense ads, and generates 40 % commissions for the writer when any visitor clicks on those ads.
#4- Make Money from EBay
When you sign up for a free account on Hubpages, you are provided with an option to sign up for their EBay payment program as well. By signing up for this EBay payment program and on getting approved by EBay, you are allowed to place ads for EBay products along your article.
# 5- Make Money by Referrals
You can also earn money by sending referrals to Hubpages and according to me this is the best method to make money online because you are not only earning money for yourself, but also are helping other writers to make money writing on Hubpages.
There are many article directories that accept your articles for free, but none of them help you to make money in 5 different ways like Hubpages. So what are you waiting for? Don't you want to make money in 5 different ways from Hubpages?